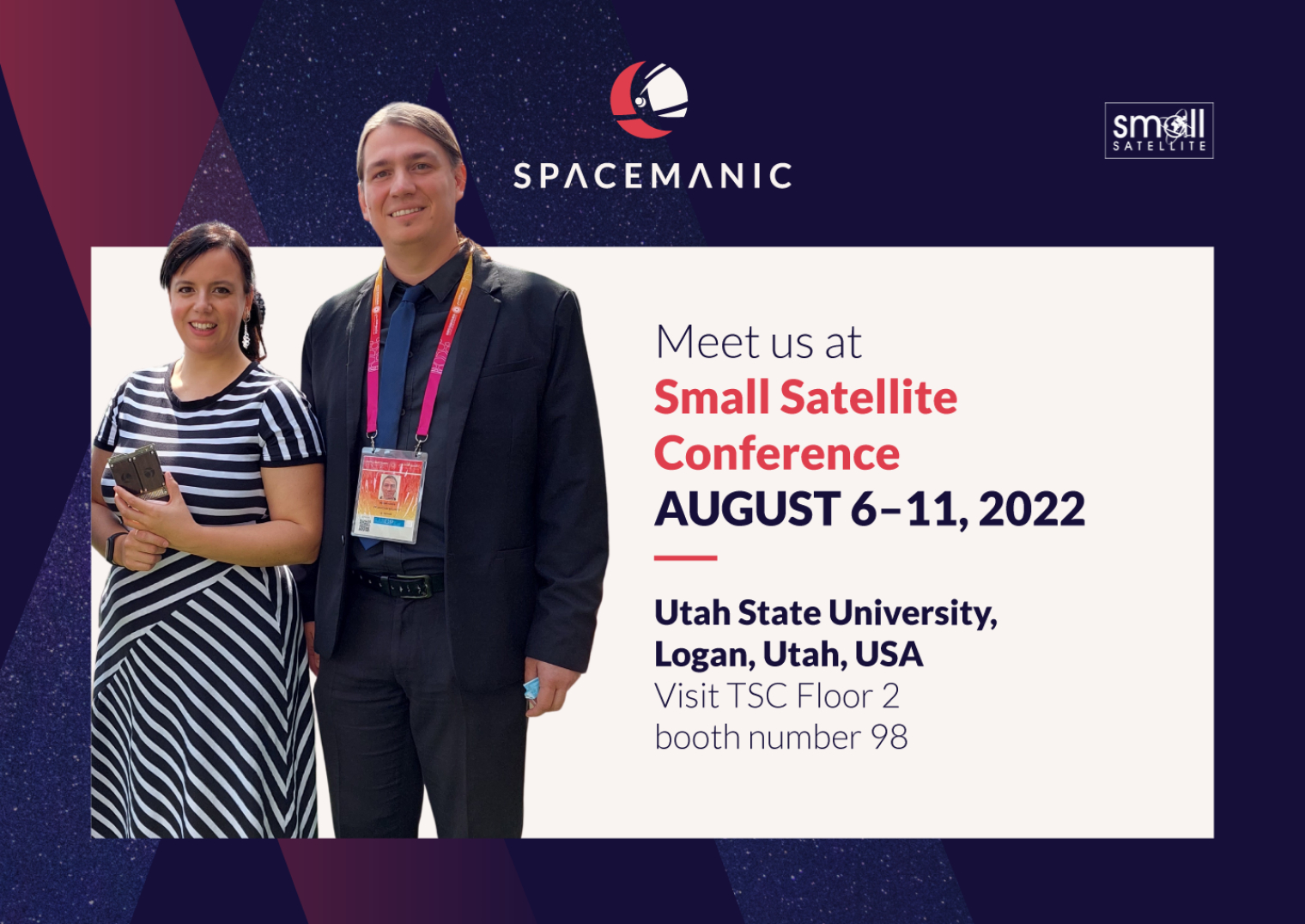 SmallSat Conference is one of the top small satellite events of the year, held in Utah, USA.
The 36th Annual Small Satellite Conference will explore the realm of the possible and investigate key advancements for small satellite missions to truly become transformational scientific discovery tools beyond low Earth orbit.
...and Spacemanic will be a part of it.
Spacemanic is a turnkey nanosatellite solution provider and CubeSat components manufacturer with offices in the Czech Republic and Slovakia.
Apart from our own portfolio of flight-proven, reliable modules ranging from GNSS receivers, On-board computers, UHF/VHF transceivers, to Power supply units and solar panels, Spacemanic team is heavily focusing on providing full service to our customers.
This year only, four satellites from our laboratories reached orbit.
Do not miss the opportunity to learn about how our team built and launched a nanosatellite mission in four months!
Reach out to us at info@spacemanic.com to arrange a meeting with our representatives Daniela Jović and Jakub Kapuš, or simply visit our booth - TSC, 2nd Floor, booth n.98.