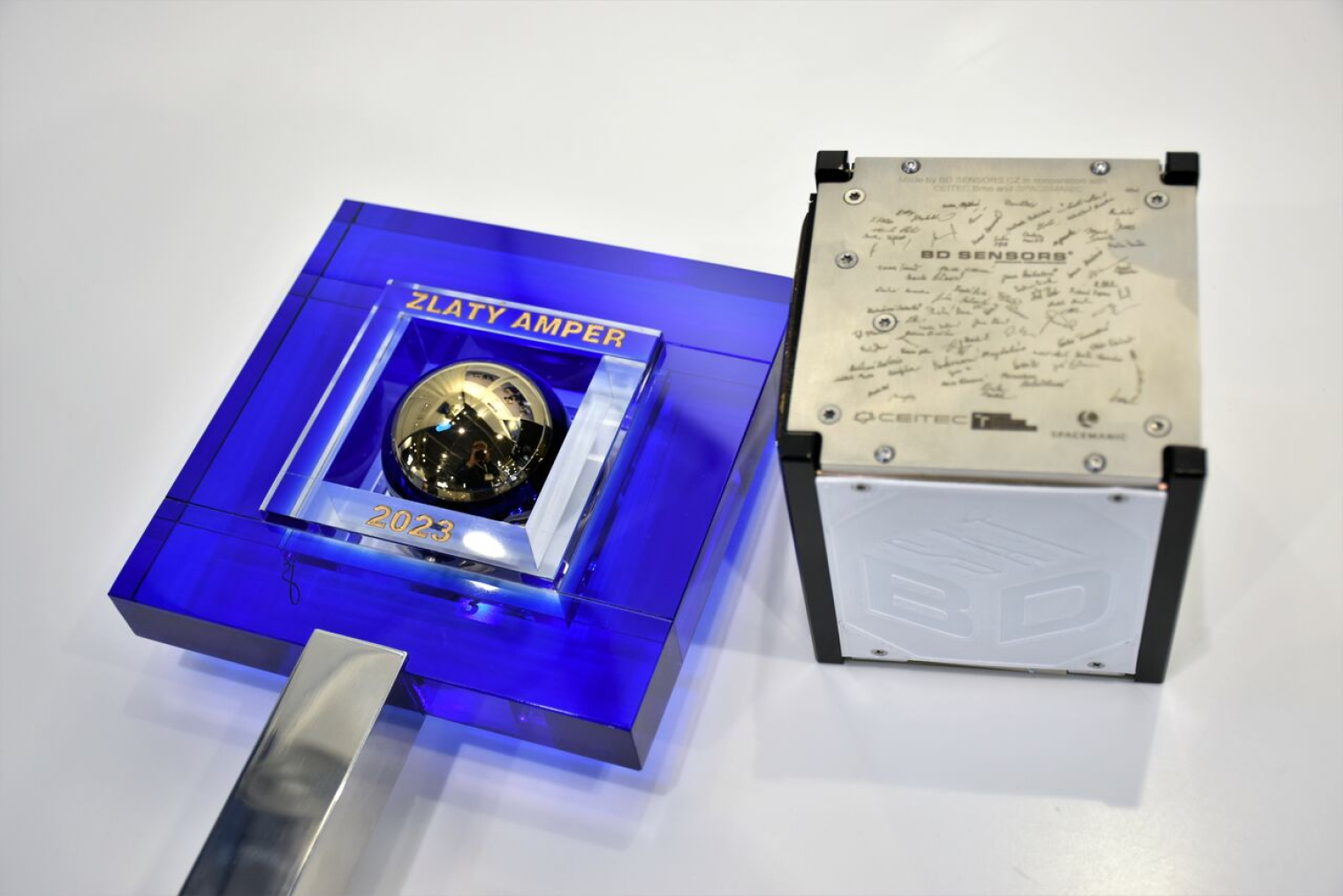 BD SENSORS has recently won the Golden Ampere award for their 1U nanosatellite mission called BDSAT, which is designed for experimental verification of sensor systems in orbit. The project is a collaboration between BD SENSORS, Spacemanic, and researchers from CEITEC BUT and FEEC BUT. The first BDSAT nanosatellite was launched into orbit in April 2022, but it stopped transmitting a radio signal after a few weeks. However, BDSAT-2 was successfully launched into space by a Falcon 9 rocket from Cape Canaveral on March 1, 2023, and continues to perform measurements successfully.
The BDSAT project was developed to enable the experimental verification of sensor systems in orbit. The nanosatellite was designed to collect and transmit data related to various sensor systems, including temperature, pressure, and acceleration sensors. The satellite is equipped with a microcontroller and radio transceiver for communication with ground stations.
The project was submitted to the Golden Ampere competition, which is organized as part of the Ampér fair in Brno, Czech Republic. The expert committee selects the four most beneficial projects from the submitted exhibits, which receive the Golden Ampere award. The BDSAT project won in its category and was among the four awarded out of a total of 18 exhibits.
The BDSAT project is implemented with financial support from the state budget through the Ministry of Industry and Trade in the TRIO program. Data from the BDSAT measurements can be viewed on the project website.
The award ceremony for the Golden Ampere award took place on March 21, 2023, in the foyer of the exhibition hall. Matyáš Gmenta accepted the award on behalf of BD SENSORS.
The Spacemanic team congratulates BD SENSORS and all project participants, including CEITEC and FEEC BUT, on their success.
---
Spacemanic's role in this project consists of delivering the CubeSat platform and subsystems (solar panels, power supply unit, on-board computer, UHF/VHF transceiver, lodestone, and customized motherboards), along with multiple services such as satellite design, development, launch campaign management, licensing and frequency coordination, mission design and budgeting, support to the payload team, overseeing the environmental testing campaign, and lastly, the integration services.
---
Image credit: BD SENSORS s.r.o.