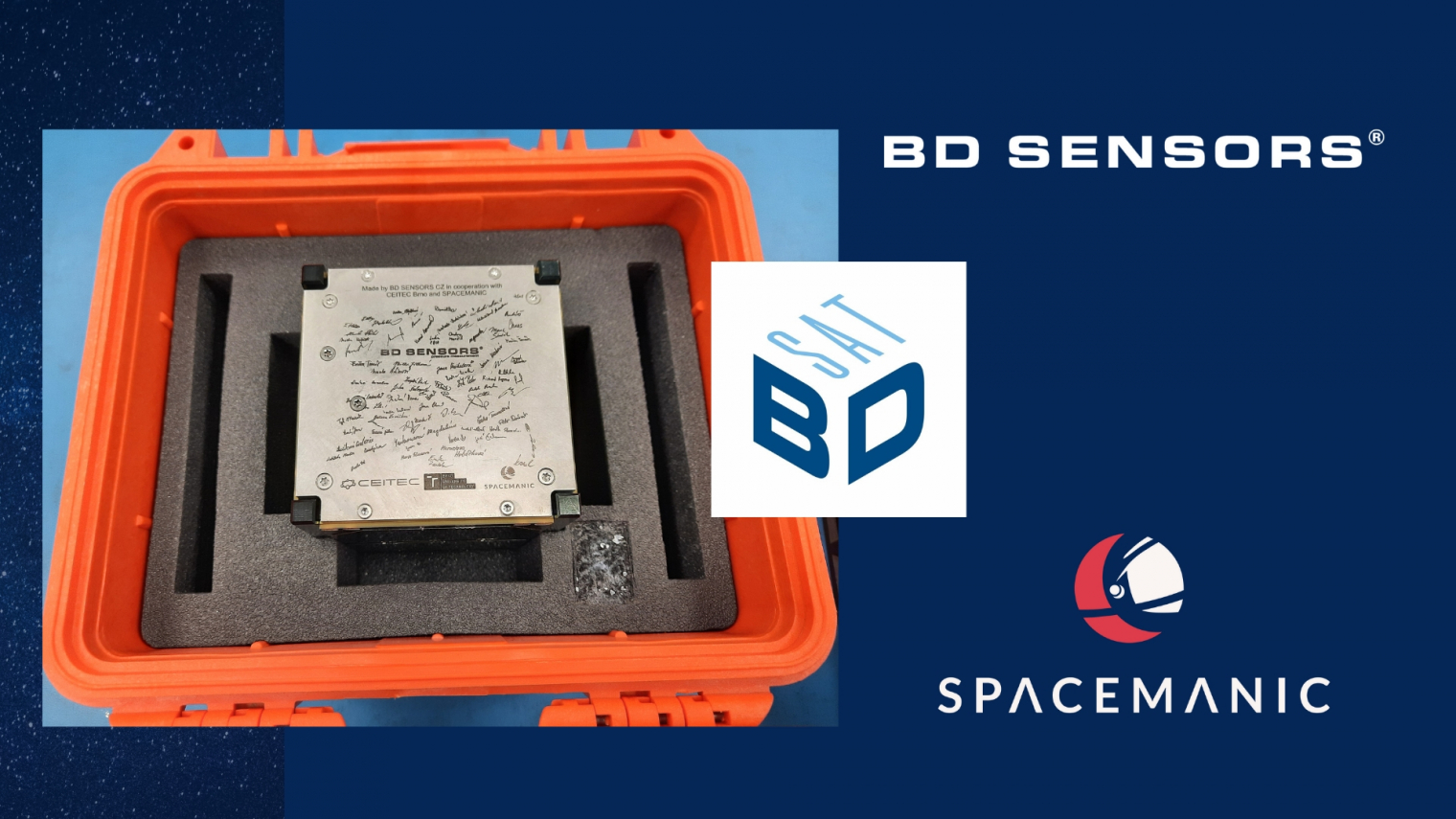 The 10th satellite of the Czech Republic is due to launch tomorrow, April 1, 2022.
The Falcon 9 rocket will carry the 1U CubeSat BDSAT - a joint project of the company BD SENSORS and the scientists from the Brno University of Technology. This project was enabled by financial support from the state budget through the Ministry of Industry and Trade in TRIO program.
The goal is to test special pressure sensors and an alternative supercapacitor-based power source for satellites. You can find more information in this video.

The launch will be streamed by Kosmonautix from the Czech Republic - follow Spacemanic's social media channels to stay up to date with the latest news.
To read more about the payload, find information for radio amateurs, and check the countdown, please visit the official web of the mission.
Spacemanic's role in this project is very significant - starting with the provisioning of the CubeSat platform, launch campaign management, and integration services.