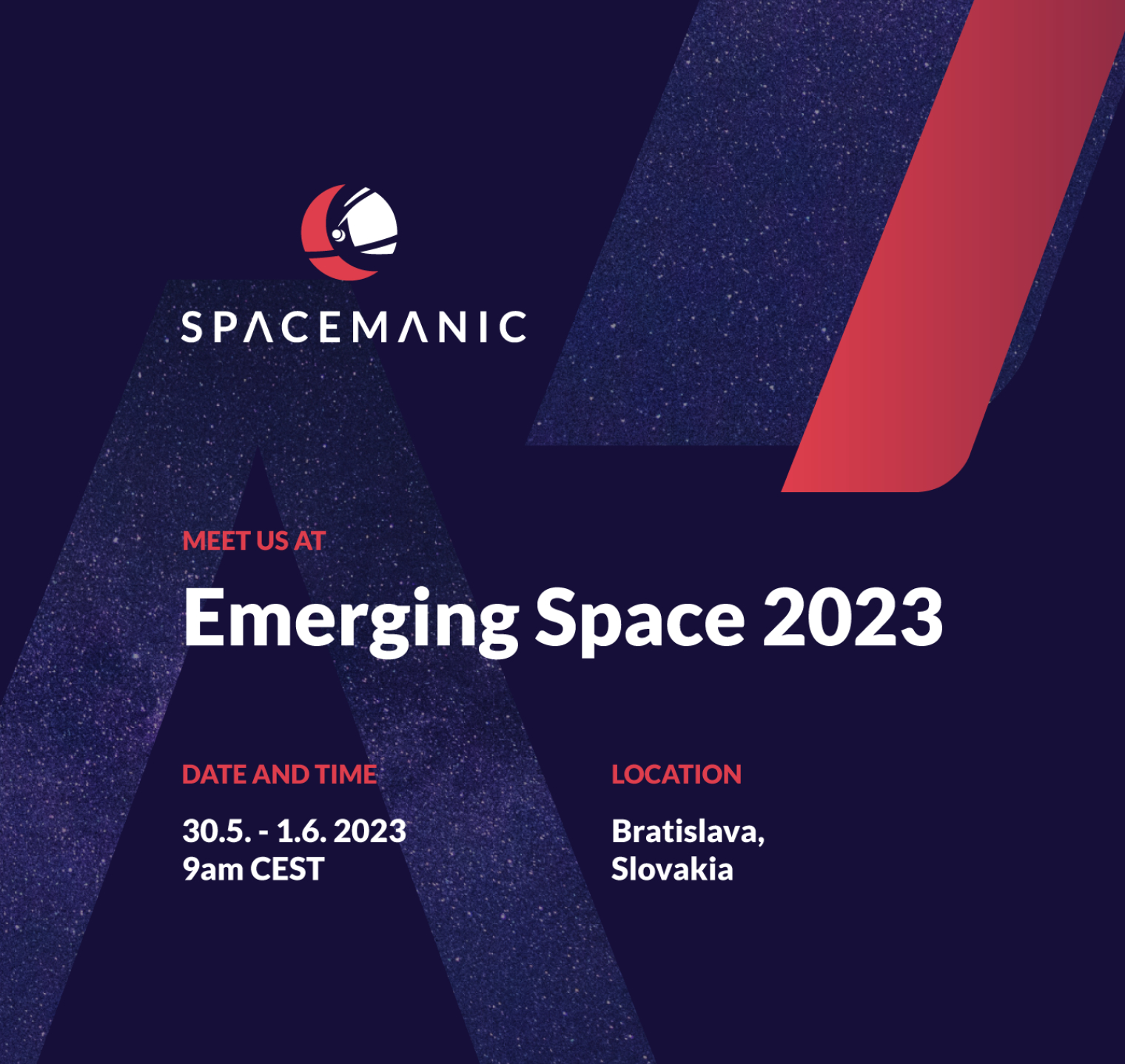 The European space sector is witnessing a rapid evolution, with emerging ecosystems, innovative stakeholders, and dynamic markets shaping the future of space exploration and technology. At the forefront of this exciting progress is Emerging Space, a European conference organized by SARIO and Slovak Space office, dedicated to exploring the latest trends in the space industry. Spacemanic, a prominent team comprising Daniela Jovic, Jakub Kapus, and Ondrej Farkas, is eagerly preparing to attend this bi-annual event. Scheduled to commence on Tuesday, May 30th, at 9 am CEST, the conference will be hosted at the Faculty of Electrical Engineering and Information Technology of STU in Bratislava.
History and Significance:
Emerging Space, previously known as Slovak Space Tech Day, made its debut in 2019 in Košice, Slovakia. The event quickly gained recognition as a prominent platform for fostering growth and collaboration within the emerging space ecosystems. Building upon its past successes, the third edition of Emerging Space held in 2021 attracted over 400 participants, featuring an exceptional lineup of speakers. This year, the event promises to surpass all expectations, with a focus on providing valuable insights into the rapidly evolving global space community.
Topics and Expectations:

Emerging Space 2023 promises an enriching program, featuring a wide range of topics aimed at exploring current trends, technological domains, and market dynamics in the space sector. Attendees can expect captivating presentations, interactive panel discussions, and networking opportunities with key industry experts and stakeholders. The conference will delve into emerging space ecosystems, shedding light on the latest developments, challenges, and opportunities. It will also emphasize the importance of collaboration and knowledge exchange among different players within the global space community.
Spacemanic's team will undoubtedly find immense value in attending this conference. With its focus on emerging space ecosystems, stakeholders, markets, and current trends, Emerging Space 2023 is set to empower attendees to contribute to the global space community's collective success.