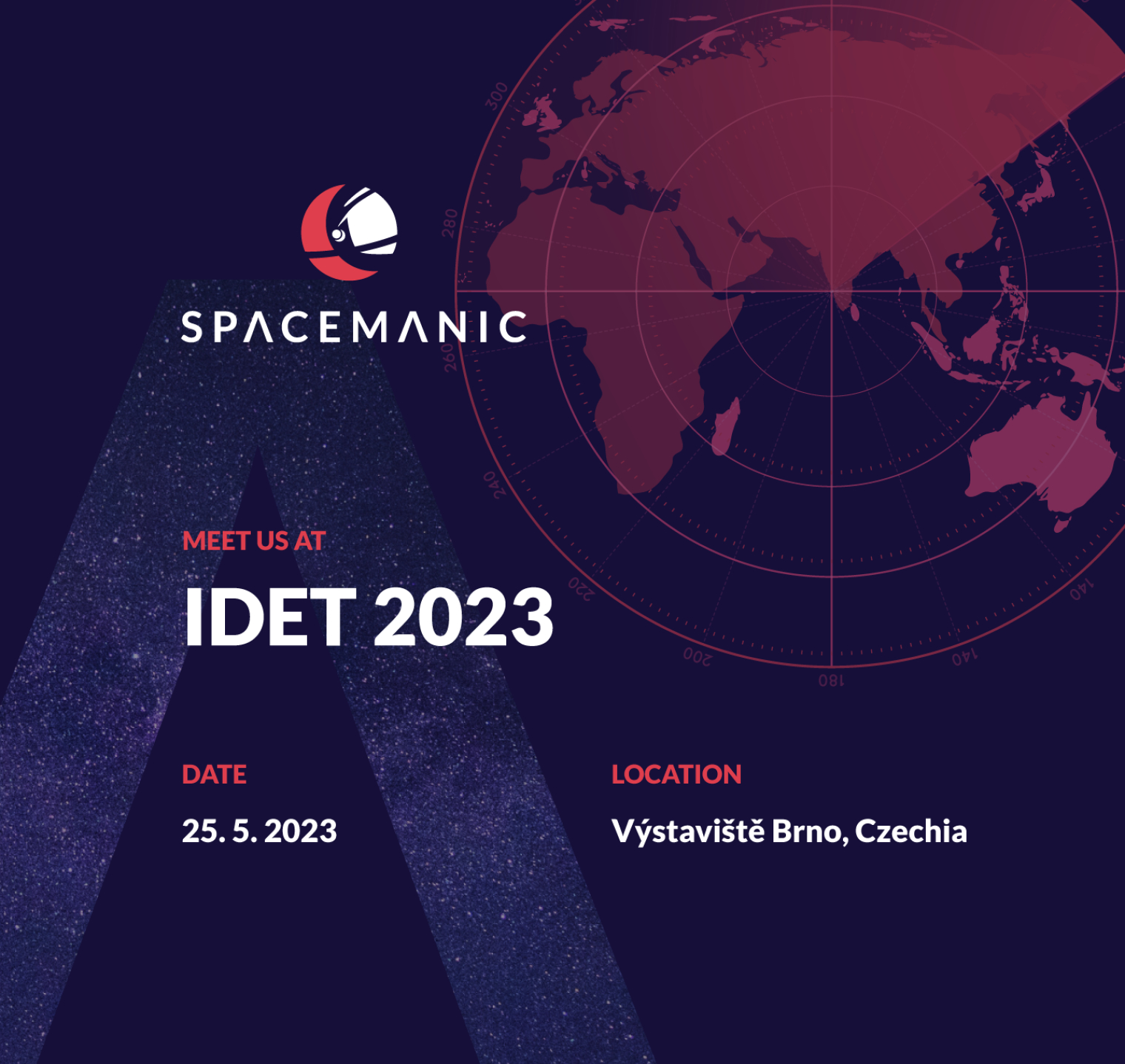 The International Trade Fair for Defense and Security Technology IDET is an important exhibition of defense and security technologies in Central Europe with strong international participation of exhibitors and professional visitors. It is designed as a pro-export platform for the Czech defense and security industry. It takes place with the support and participation of the most important political and military representatives of the Czech Republic. The largest exhibitor is the Ministry of Defense of the Czech Republic and the Army of the Czech Republic. The trade fair is visited by foreign army delegations and delegations of foreign ministries of defense for armaments.
---
Brno, Czechia, May 25, 2023
Spacemanic representatives, Vojtěch Klaška and Ondrej Farkas, visited this event, and here are some of their highlights:
We had the opportunity to attend IDET, the International Fair of Defence and Security Technologies, in Brno with the aim of expanding our industry connections and knowledge. During the event, we were impressed by a company Markforged which demonstrated remarkable expertise in 3D printing. Of particular interest was their use of a special material, micro carbon fiber-filled nylon, which serves as a foundational component for creating composite parts. This innovative approach left a strong impression on us and further fueled our enthusiasm for exploring advanced applications in space. -said Klaška.
We were also very impressed by the presentation of Czech startup OteSpace. Their launcher CzechSparrow could take 250kg of payload to LEO or 180kg to SSO, for a very reasonable (forecasted) price point. We will be keeping a close eye on their progress and we are looking forward to all of their successes. Our attention was also steered to the IAI booth, with their OptSat-3000. The day came to a wonderful closure with a visit from the new CEO of BD Sensors s.r.o. in our office, to celebrate our ongoing cooperation. - concluded Farkas.