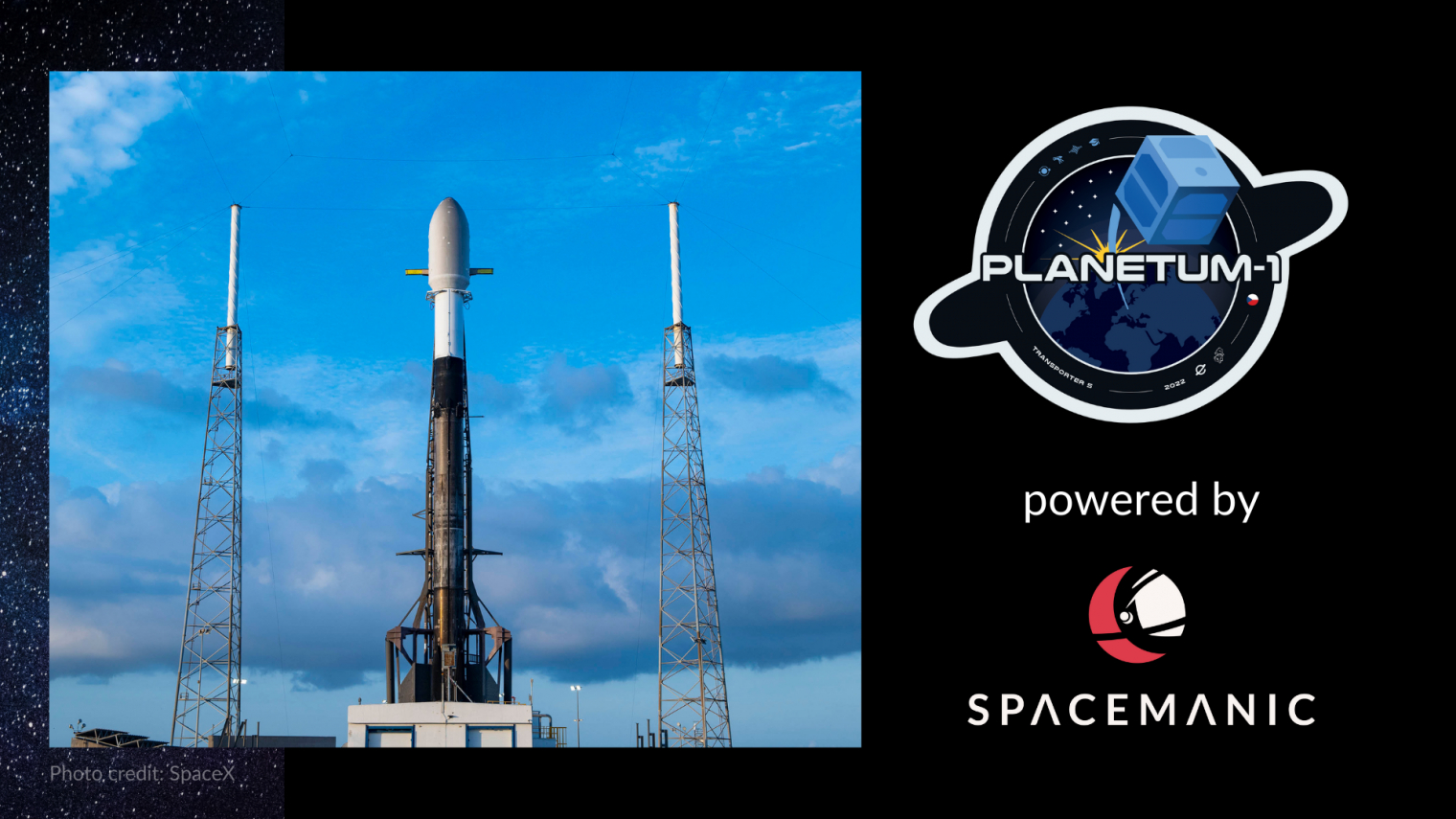 Planetum, a platform associating Prague observatories and planetariums, and their mission Planetum-1, with the purpose of educating future rocket scientists and engineers, is ready to be launched on May 25, 2022 - aboard the SpaceX's Falcon 9 rocket.
According to SpaceX: "The 57-minute launch window opens at 2:27 p.m. ET and weather is 90% favorable for liftoff"
For more information about the live stream, you can follow Planetum on Facebook, or tune in directly to the live stream on YouTube with Czech commentary.
Godspeed, little one!

---
Spacemanic's role in this project consists of providing the complete nanosatellite platform including On-board Computer, Power Supply Unit, Solar Panels, UHF and VHF transceivers, Ground station solution, etc.

Moreover, Spacemanic will also be in charge of the design, integration, launch procurement, and launch campaign.