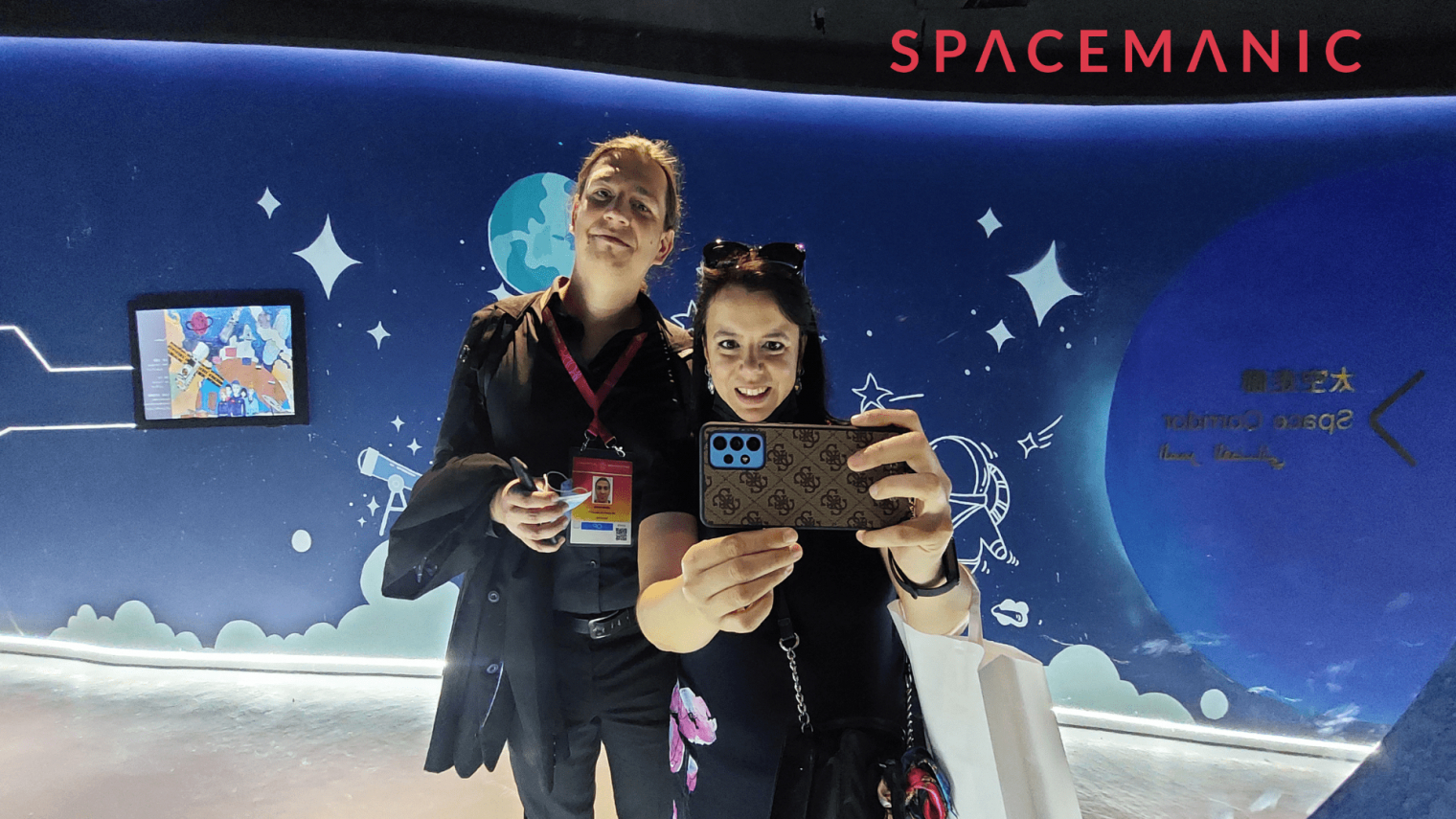 We were present at the Space Week that took place during Dubai EXPO 2020, from 17 to 24 October 2021 – where we've experienced a big bang of ideas, new experiences, and opportunities!
Every day was a new dynamic adventure filled with people from all over the globe in the Slovakia Pavilion. The thing that particularly caught our eyes and ears were events, lectures, and business gatherings organised by The Slovak Investment and Trade Development Agency (SARIO) and Slovak Space Office.
It was exciting to see our team working with other teams from Slovenia, India, Latvia, UAE space agency, and various space companies from the UAE!
Our Jakub had the opportunity to present GRBAlpha - Success of Central European Space Companies lecture about small but powerful 1U CubeSat and the important role that Spacemanic had in its building, launching, and controlling.
Daniela, on the other hand, was thrilled to meet delegates, but also present our newest achievements to potential clients face-to-face.
The product that sparked the most interest was Celeste - the GNSS receiver module which fits comfortably on half of a standard PC104 board inside a CubeSat. With a simple plug-and-play design and a full compilation of software drivers, it is certainly going to be a stellar asset to any space mission!
We were also thankful to meet our partners - representatives of the Faculty of Aeronautics from Košice and CZECH AEROSPACE RESEARCH CENTRE – VZLU, M2M company, and others.
Share the next adventure with us in the Czech Republic on the 11th of November 2021 at the Space Expo - Central Europe Space industry day in Brno! Experience the largest festival of cosmic activities in Czechia with our crew – Jakub and Daniela.
To schedule a meeting, contact us at: sales@spacemanic.com.