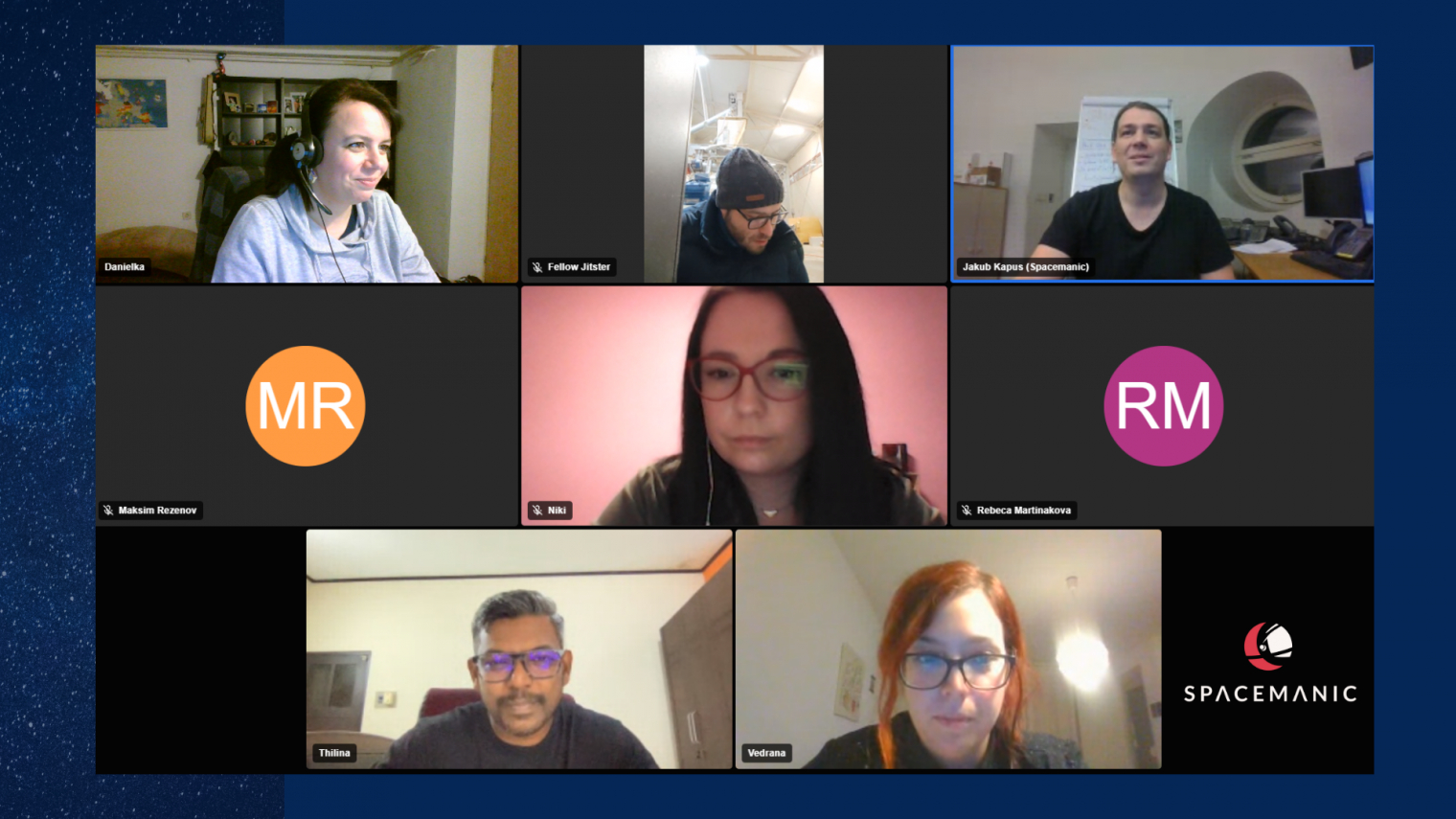 First international teambuilding and a look into the future
On Friday the 14th, we organized the first virtual team meeting, gathering crew members from all around the world! Teammates from Slovakia, Croatia, Sri Lanka, and the Czech Republic, got together to look back at the ideas and solutions which contributed to the amazing journey we had in 2021.
In 2022, we will do the same. And even more.
Engineers, electronic designers, developers, coders, project managers, marketing, communication experts, sales, and administration team members among us who work day and night to deliver required software and hardware needed for various missions in orbit.
After the official introduction of attending teammates, we discussed further steps of collaboration and missions ahead.
One of the recent projects has already been seen throughout the Slovak, Czech, and even international media, and it is about the successful launch of VZLUSAT-2 by the Czech Aerospace Research Centre (VZLU), which we support with several subsystems and launch campaign management.
In addition to the VZLUSAT-2 project that Is well underway, and will soon be fully deployed in space, we look forward to new launches and the beginnings of missions:
• BDSAT - expected launch during April 2022
• Planetum 1 – expected launch in June 2022
• with an additional focus on promising and increasingly sought-after product – SchoolSat – Amos, and Spacemanic's bestseller 2021 – Celeste GNSS receiver.
United in a passion for knowledge and space-related activities, all team members eagerly await new projects and look forward to receiving the first signals from our nanosatellites in orbit.
We are also looking forward to commencing new international collaborations, helping new and existing clients. The energy that each new colleague, whether student or expert, brings to our work environment improves the core that drives us.
In addition to exchanging tips, opinions, and behind-the-scenes anecdotes, we also discussed the best (local) alcoholic beverages. Because we know that, in 2022, there will be many occasions for a big toast.
Thank you all, see you in space.